If you're looking for a San Luis Obispo painter to take on a project for you, Borlodan should be your first call. Operating out of Paso Robles, we handle projects throughout San Luis Obispo County and the Central Coast, from interior and exterior housing projects to revitalizing treasured local landmarks. Though we've been called upon to handle jobs as small as painting a basket to match a wall, the common thread throughout all of our work has been the trust our customers have in us to do business the right way.
Rather than advertising flat rates, we recognize that every home or commercial space is distinct, and we take into account what you're looking for and what you can afford.
It is our foremost goal to arrive at a price that is fair to both parties for work that is beyond our clients' expectations. San Luis Obispo painters must understand both the unique climate in the area and the specific demands it places on paints in terms of longevity and look, as well as the fundamentals of applying the product well enough to be worthy of the term 'professional'. With over ten years of experience as a commercial painter, founder George Borlodan knows both.
The thing about painting is that if it's not done perfectly, it cheapens the look of even the most beautifully designed, impeccably decorated space. Though it quickly becomes part of the general ambience, a room's basic color, vibrancy and tone exert a deep effect upon those who occupy it. With Borlodan Painting Company, you'll get a level of quality that you will enjoy for many years. Think of it as true peace of mind.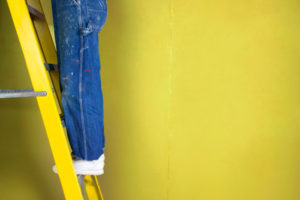 Some of our specialties:
Residential painting
Commercial painting
Hotels
Wineries
Barns
Cabins
Furniture, cabinets and fixtures
Fences
About San Luis Obispo
San Luis Obispo is a Californian city located in the county of the same name. Midway between Los Angeles and San Francisco on the Central Coast, the city has over 45,000 residents while the County boasts around 270,000.
Founded in 1772 by Spanish Franciscan Junípero Serra, San Luis Obispo (which means St. Louis the Bishop) is one of California's oldest communities and, according to us at least, among its most beautiful.
Contact the top San Luis Obispo painter, George Borlodan, today at (805) 295-0194 for a free estimate!